Dialogue between our country and European countries is developing day by day and new commercial relations are established. The growth in both import and export areas continues steadily with the newly established commercial relations. This steady growth also improves the commercial relations between Turkey and Germany. CAG Logistics, which is the leader among Germany shipping companies, continues to be your solution partner with Germany partial and Germany complete shipping services.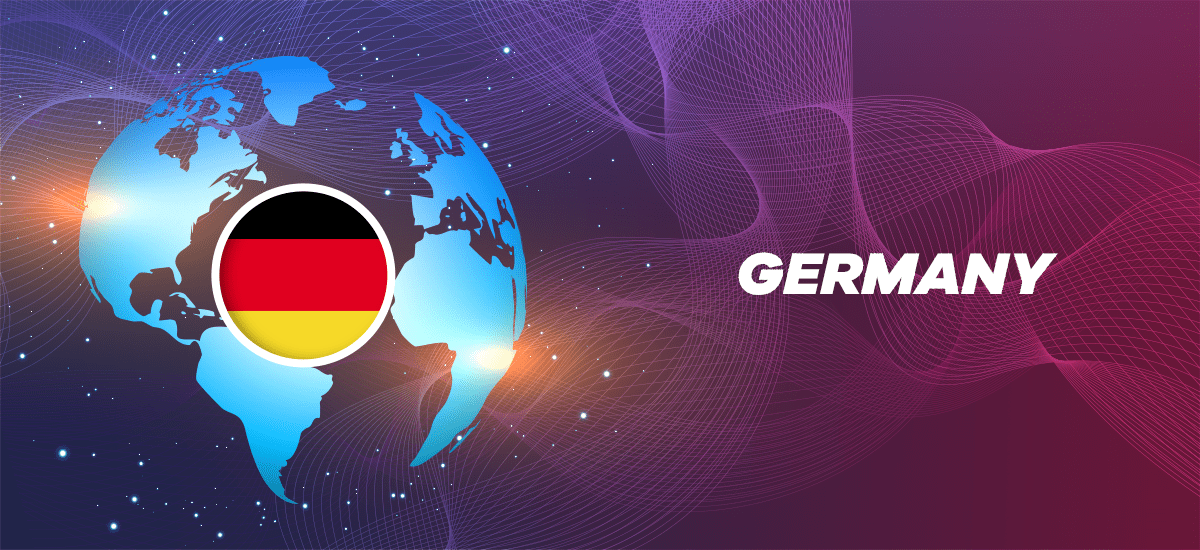 Germany Shipping Services
Germany shipping and shipping services are increasing as international trade relations develop. In this process, Germany shipping services continue to develop and diversify according to the types of transportation.
CAG Logistics offers different logistics solutions according to the type and weight of the cargo for transportation to Germany in the opposite direction and to different routes. Germany carries out logistics operations in full compliance with shipping procedures by road and intermodal transport. CAG Logistics, which has European standards and offers logistics solutions with its expert staff, takes care not to compromise on the quality of service in Germany shipping.
Germany Partial Shipping
Transportation modes vary according to the demands and needs of the customers. New methods are emerging with the solution-oriented structure of the logistics area. Partial transportation, which is one of these methods, offers a flexible transportation solution to all parties performing the logistics operation.
Partial freight transport is generally known as the transport of goods from one or more recipients in the form of combined freight. In this way, it can be ensured that the transportation vehicle is loaded by a single company for the transportation of the loads, and partial transportation offers an effective solution to reach the destination on time.
CAG Logistics, which guarantees its customers to be in the right place on time with its logistics solutions, also provides convenience with its partial transportation option. Germany partial freight transport, as well as different countries, is among the CAG Logistics services among the international logistics solutions. Germany, which is carried out between Turkey and Germany and for many different countries, is delivered to the destination with partial transportation, road and intermodal options.
Germany Intermodal Shipping
Intermodal transportation is a type of transportation carried out by using different logistics modes together. In intermodal transportation, where goods are transferred with different types of transportation, no handling process is applied to the loads. This ensures that transactions such as unloading and placing of goods are saved and the logistics process passes faster and more efficiently. In addition to road transport services for Germany shipping, CAG Logistics also provides Germany intermodal transportation services.
Germany-based transport operations from Turkey or another country are carried out using at least two logistics modes thanks to Germany intermodal transport. The goods are shipped and delivered to the destination quickly and safely among the types of transportation that will be suitable for the route. Fast, safe and cost-effective Germany logistics operation can be performed with CAG Logistics intermodal transportation service. At the same time, thanks to the railway transportation, which shortens the duration of road transportation in intermodal transportation and is preferred instead, the goods are delivered to the destination with the least damage to the environment.
Germany Shipping Companies
CAG Logistics, which fully complies with Germany shipping procedures among Germany shipping companies and provides both Germany road transport and Germany intermodal transport services, continues to be part of the growth in imports and exports.
CAG Logistics, which provides international road transportation services, draws attention as a leading company among Germany shipping companies with its expert staff and professional service understanding. The advantages offered to those who prefer CAG Logistics among Germany shipping companies are as follows:
Reliable service and cost advantage with CAG Logistics' strong agency network, experienced staff serving in 7 languages and vehicle-supplier fleet complying with quality standards
Providing the most suitable transportation service for the cargo regardless of the weight and volume of the cargo thanks to complete and partial transportation services
Continuation of logistics operation without interruption and with confidence with 24/7 operation support
Timely arrival of loads with reliable delivery times
CAG Logistics performs all kinds of operations that need to be done in the Germany transportation process safely, on time and accurately with the advantages it provides. Thus, it guarantees long-term cooperation to those who prefer CAG Logistics among shipping companies with its expert staff and customer-oriented approach.
Germany Shipping Prices
There are many different elements when determining the price in Germany shipping operations. CAG Logistics implements attractive price opportunities for Germany, which is among the service regions. The factors taken into consideration when determining Germany shipping prices are as follows;
Type of load to be transported
Weight of the load to be carried
Which type of transport to use
Where the load to be loaded
Where the load to be unloaded
Payment type and due date for the transport operation to be realized
Apart from the main elements mentioned above, there are also other factors that affect the price. CAG Logistics, which is the leading logistics company among the Germany shipping companies, determines its price policy in this way.
Germany Shipping Routes
Making international logistics and entering the markets of different countries has become easier as the logistics sector develops. Today, rapid and professional transportation affects both domestic and international transportation positively and creates different routes for foreign trade. In CAG Logistics Germany shipping services, there are transportation options from Turkey to Germany and from Germany to different countries except for reverse direction truck transportation. The Germany shipping routes performed with CAG Logistics for complete and partial transportation are:
Germany-Turkey Shipping
Germany-Romania Shipping
Germany-Kyrgyzstan Shipping
Germany-Uzbekistan Shipping
Germany-Azerbaijan Shipping
Germany-Kazakhstan Shipping
Germany-Bulgaria Shipping
Germany-Georgia Shipping
Germany-Turkmenistan Shipping
Germany-Tajikistan Shipping
Germany-Russia Shipping
Germany-Poland Shipping
Germany-Belarus Shipping
Germany-Sweden Shipping
Germany-Lithuania Shipping
Germany-Iraq Shipping
Get a Quote
You can contact us to take advantage of our Germany Shipping services.
Our services
You can review the logistics modes to get detailed information about CAG Logistics services.